Free solar powered air conditioning is here! 4 panels, 1 ton, no battery
Insulation is 50 year old technology. This is what you need. insulation Phoenix, solar phoenix, solar Scottsdale,
Free solar air conditioning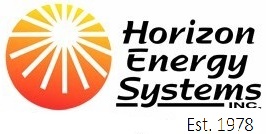 Contact us: 602-867-3176

PROPRIETARY PATENTED SUSTAINABLE BUILDING PRODUCTS
Click Here to purchase Space Quilt attic and wall insulation
Click Here to purchace Space Quilt tile underlayment
(TCM)tm, the ultimate attic insulation for any climate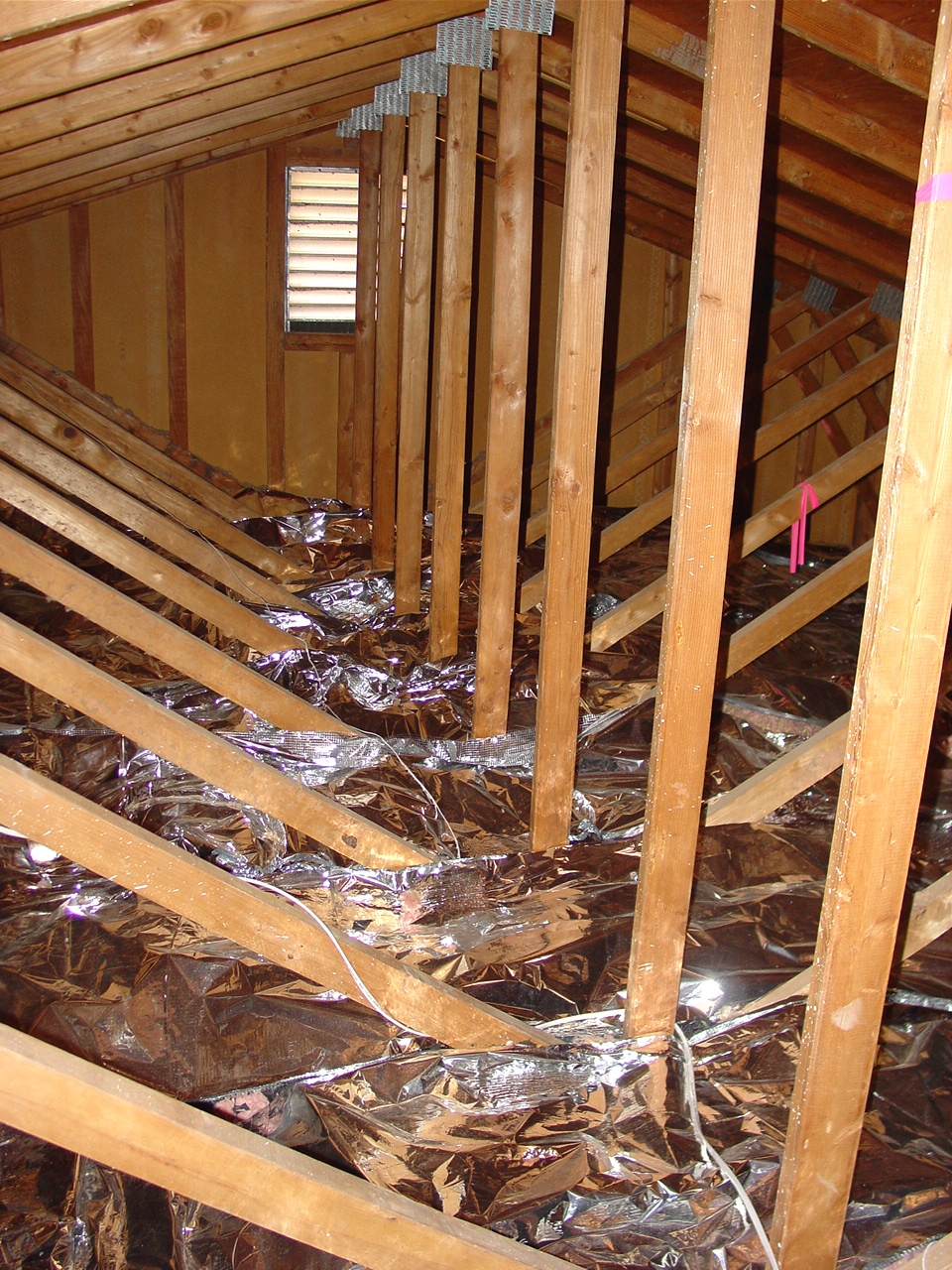 TCM4P: A perforated membrane designed for dusty attics. Keeps heat in during winter, out during the summer
TCM/4: Used for walls behind stucco or under metal roof decking
TCM/4R: Reinforced so it can be stapled under a flat roof deck or inside sheds or work shops
TCM/4RB: The bottom side is flat black for use in commercial buildings
TCM Duct Wrap: A reinforced, durable membrane for cutting duct losses
TCM Tile Underlayment: Installed under tile for the ultimate "Cool Roof"
TCM for Steel Buildings and Sheds: This is the highest performing insulation for a metal building in the world.
Ask for a sample before buying insulation and test it for yourself.
Used to replace conventional fiberglass insulation for more performance
Lifetime performance warranty click here
To order online click here
---
Ductless Mini Splits
Ductless Mini Split heat pumps are the future of how to be comfortable and save on your monthly energy bills.
We've seen reductions over 60% after the installation of one or more of these super efficient units.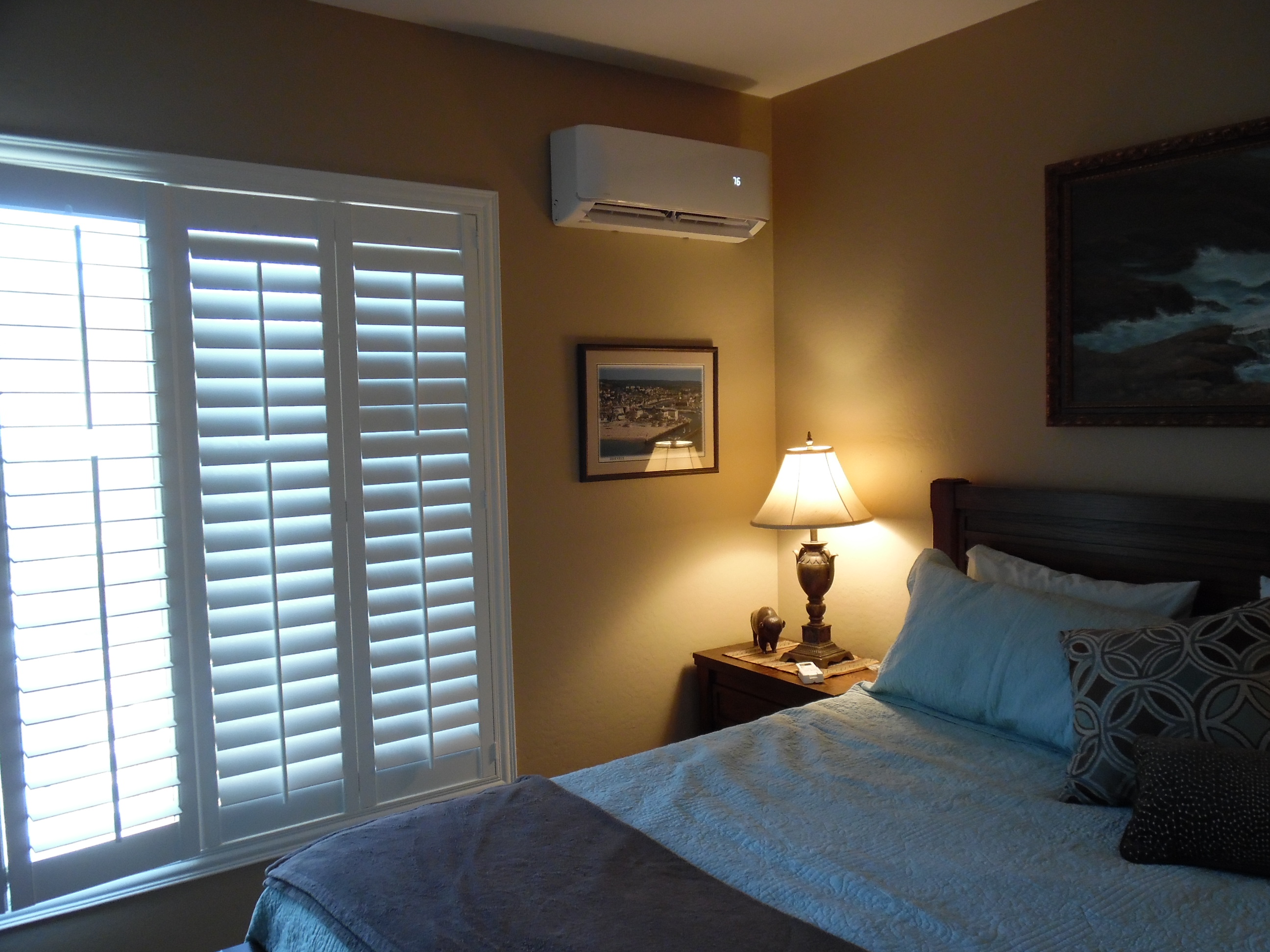 1 ton ductless heat pump in a master bedroom. You've never slept with such comfort before!
Quiet, constant temperarture, nothing turning on and turning off.
A deep, uniterupted sleep is the most beneficial and makes you 100% the next day.
For more information, click here
A 1 ton ductless system that used exclusively to maintain comfort in the living room and kitchen area.
The inverter technology is so vastly superior in moving btu's per watt a one ton wall unit running in
the main living area prevents a 2.5 ton roof top package unit from running! And also having the heat
in the attic rejected with our TCM Space Quilt product on top of the insulation is a significant benefit
to energy reduction and comfort which this home has. Typical reduction is 50% or higher.

Click here for more information on this innovative technology. Most every country in the world uses
these units currently.

Solar Powered Ductless Inverter Systems
We are installing single zone and multi-port Ductless Inverter Heat Pumps in both residential and
commercial applications. The results are always the same: 1/2 the power consumed, lower demand
charges and increased comfort with virtually no sound.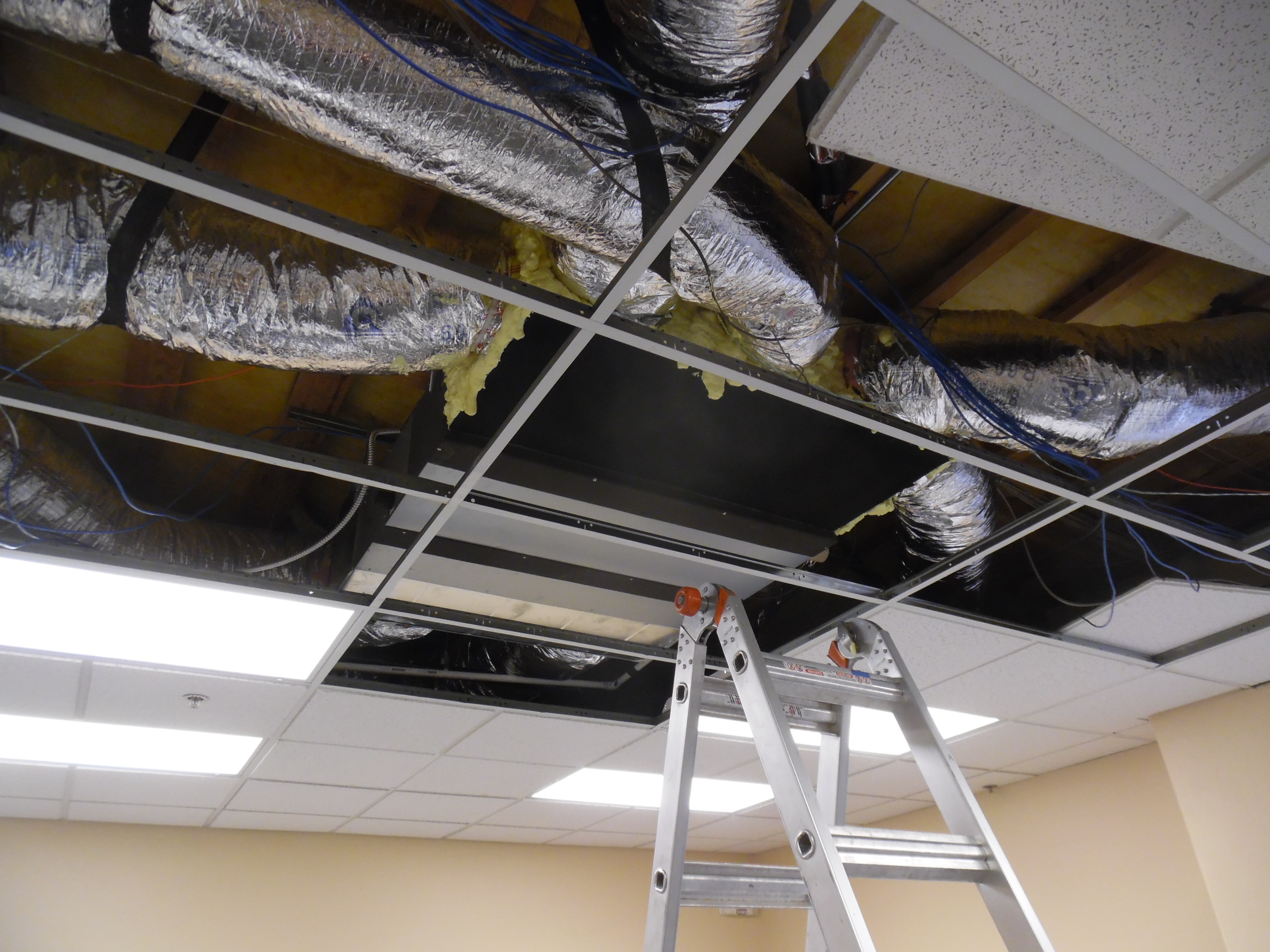 A 20k Mitusubishi multi-port on the left and a 3 ton multiport on the right. These two systems replaced 15 tons of conventional ducted
systems serving offices, call center, a conference room and accounting offices. Solar powered 100%.
---
Diamondback Wall System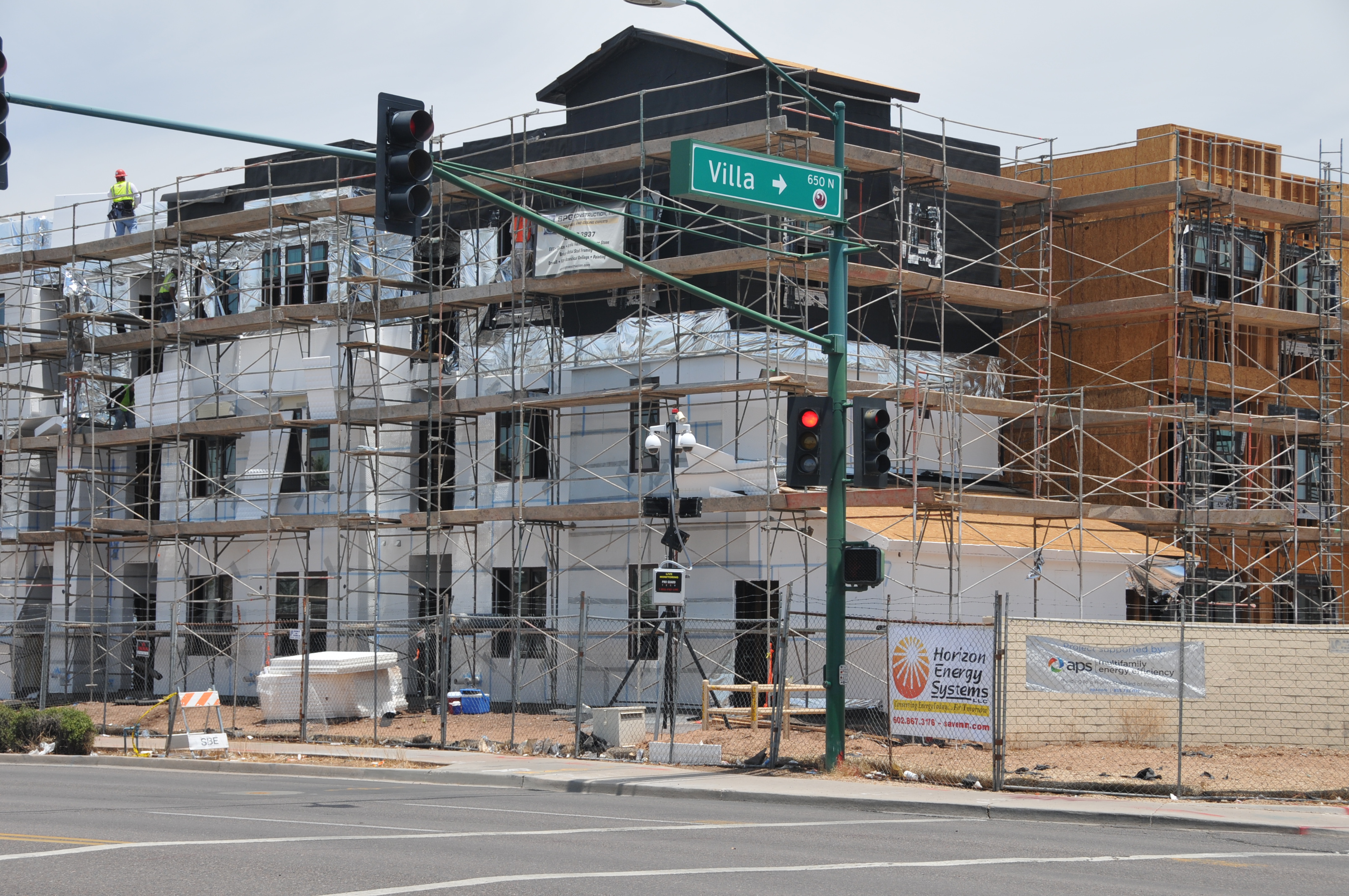 The highest performing wall system ever developed.
This project broke energy use records for consumption and comfort.
Changes the direction of heat rather than slowing it down and storing it like conventional insulation does

Proven performance: Independant testing and infrared testing on the inside walls clearly illustrates the performance

Simple install: Tongue and groove edges and 4' x 8' panels installs faster with fewer seam
---
Thermal Control Panels

These are pre-cut EPS foam panels that are designed to be mated with our TCM product line and
used to replace conventional insulation batts. More peformance, no carcinogens and simpleIndependent.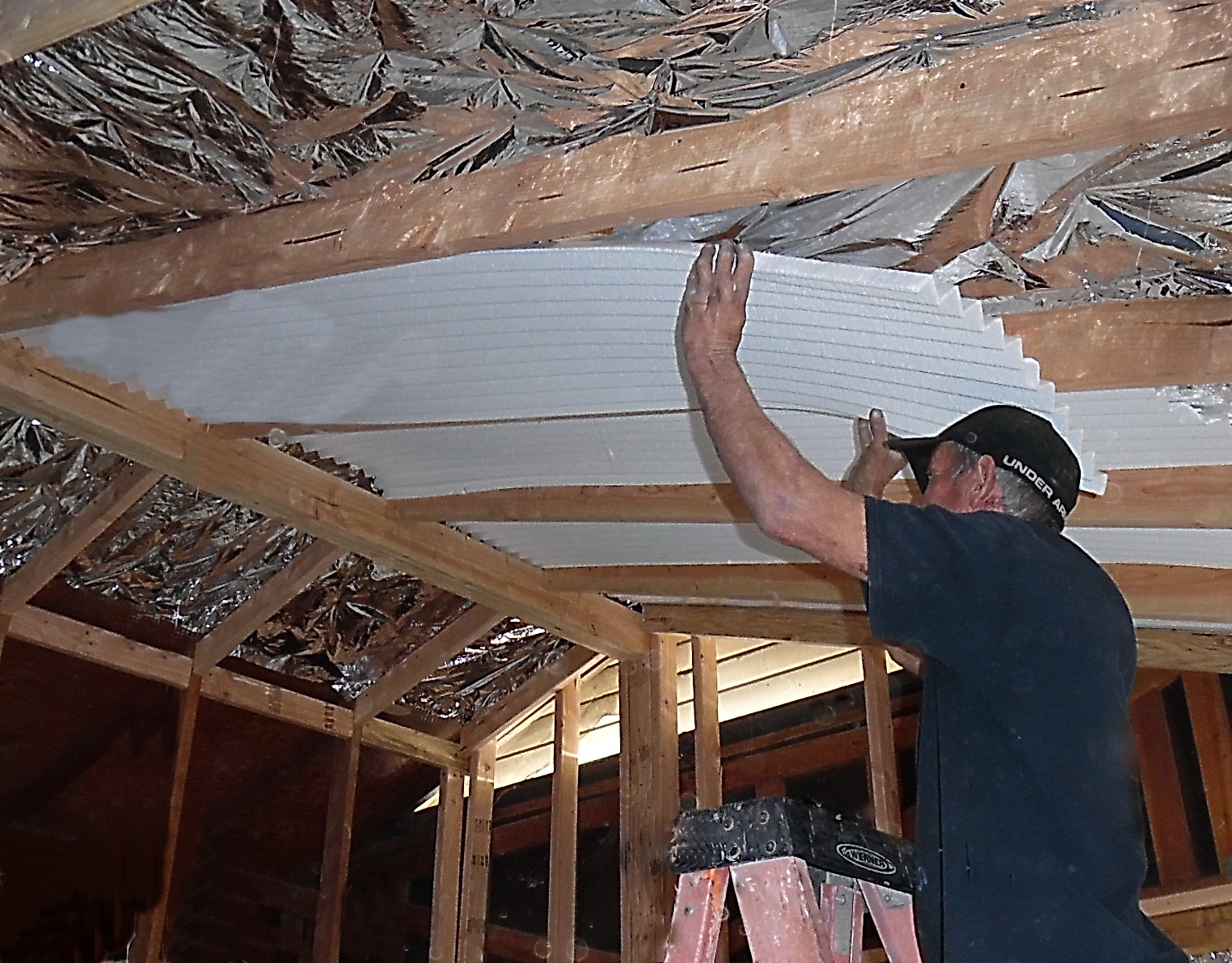 Thermal Control panels installed up agains a roof deck. No insulation is needed, only
TCM and the panels. No fasteners, clips or staples are required.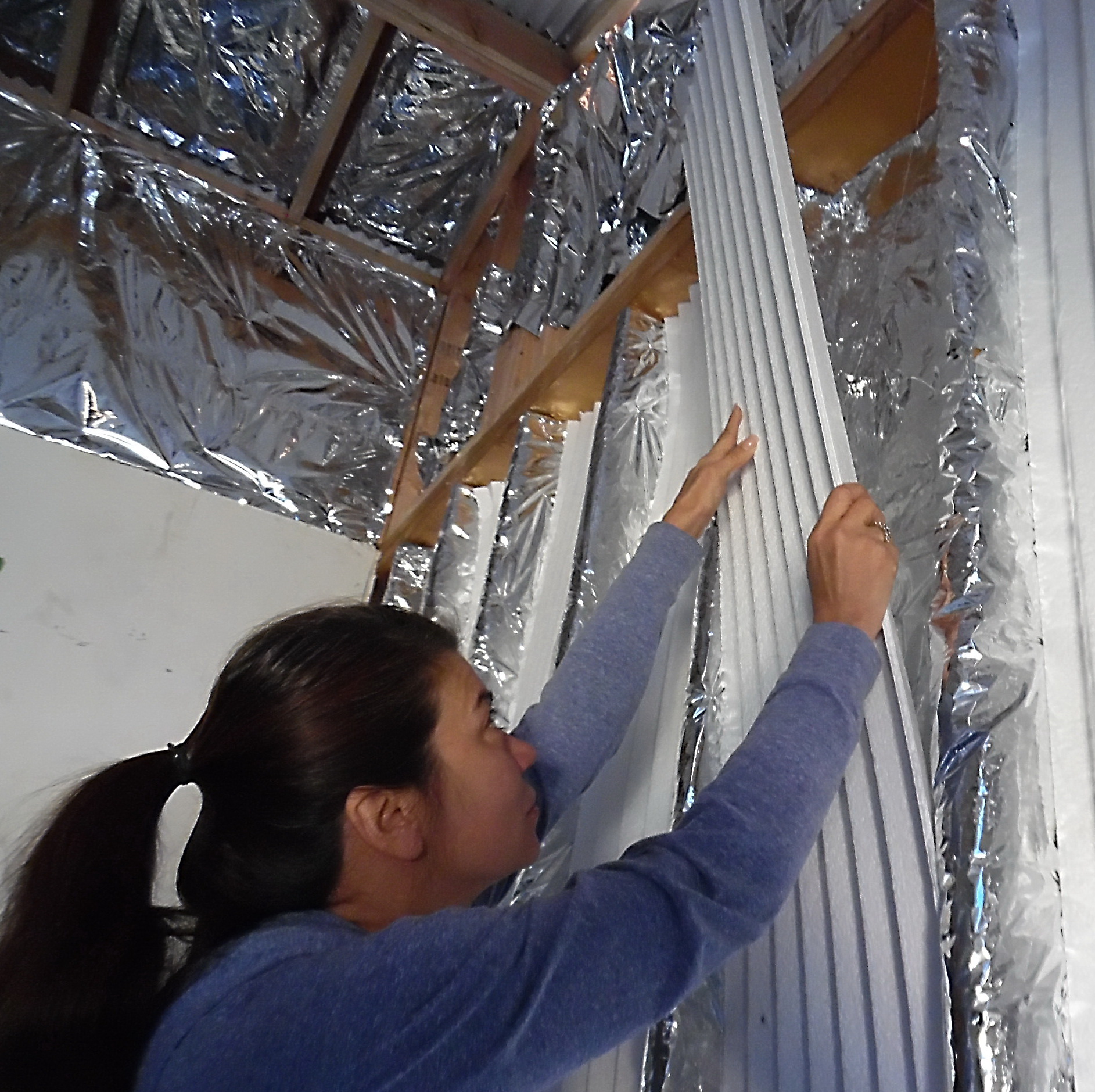 Simply pust the Thermal Control Panel (TCP), between the studs, trusses or rafters.
TCP's are available for framing 16" on center and 24" on center.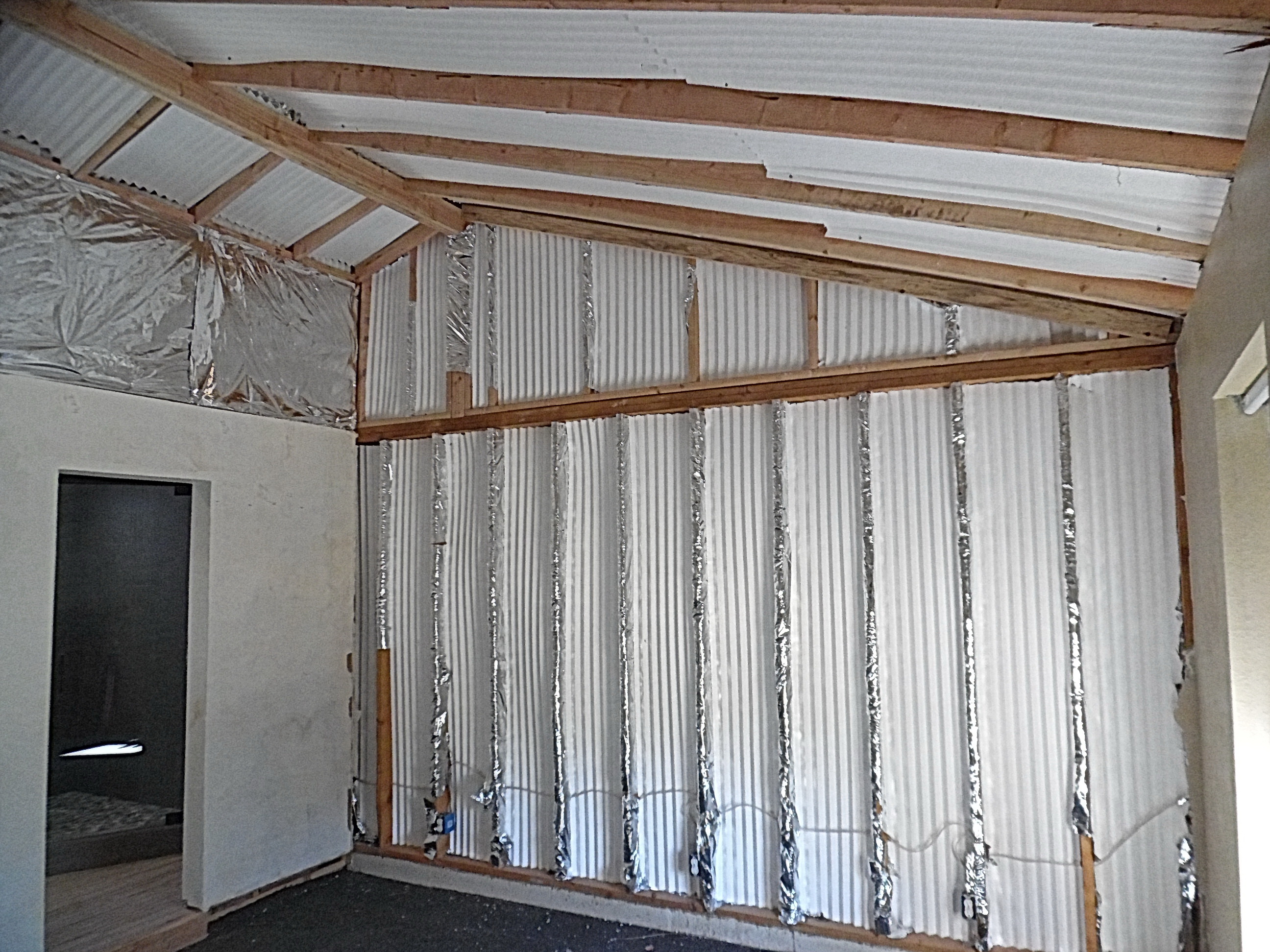 What was once the hotteprecut on the Southwest corner bedroom is now comfortable
and no fiberous insulation was used.

For more information please email us the specifications of your project or idea. pleasesavenrg@gmail.com our design team will be happy to asist you in
product choices as well as plan reviews from the slab up.
---

Downdraft Package Heat Pumps
Call 602 867 3176 for a free consulation.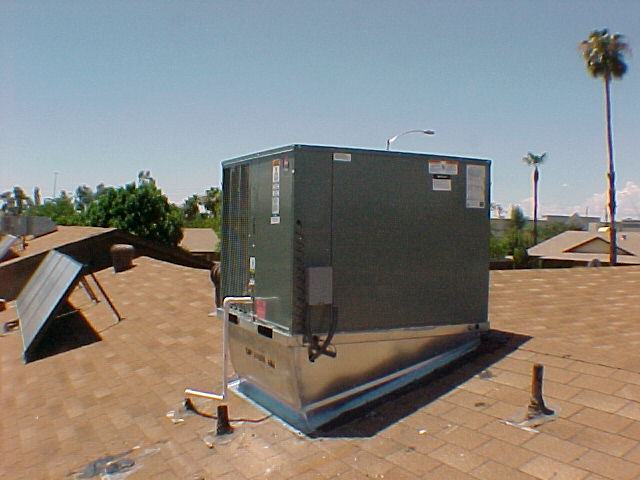 Considering a new heat pump or A/C system? Installing
the unit in a down draft configuration is the best way to go click here
---
Home Electric Monitoring System $289 free shipping!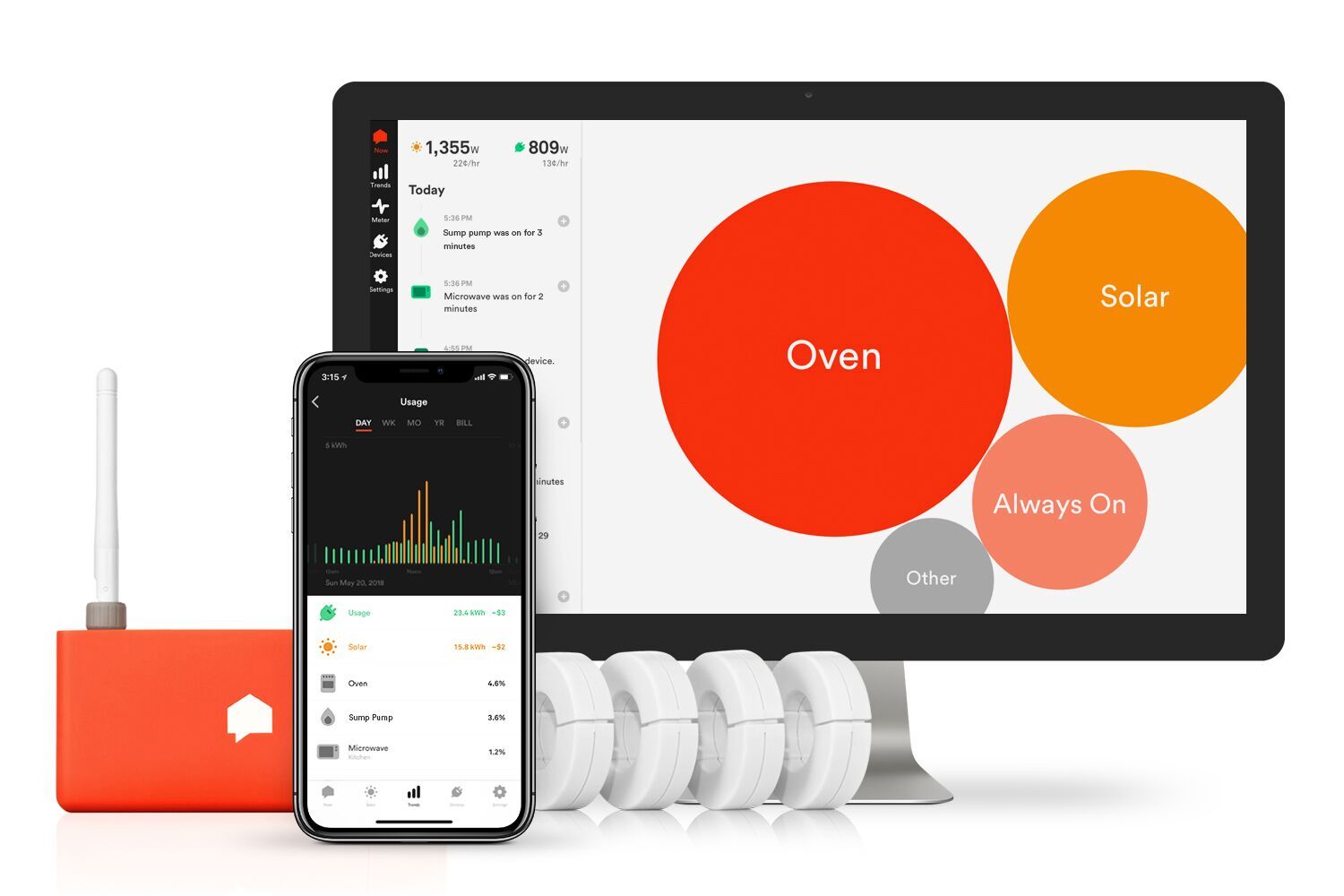 Sense Listens
Every electrical device has a unique electronic signature — its own voice. The Sense home energy monitor listens to those voices through current sensors in your electric panel. It records them millions of times per second. Then advanced machine learning detection algorithms work to distinguish one appliance from another — to recognize each individual voice. Over time, more and more devices are discovered as the Sense community grows.
How it works
1)
Install the Sense monitor in your electric panel.
2)
Download the app for iOS or Android.
3)
Connect the monitor to Wi-Fi.
4)
Start listening! Monitor your power use in real-time right away.
5)
Over the next few weeks, Sense will start automatically identifying devices, reveal trends in your power use, and keep getting smarter!
Set goals, budgets, and custom alerts
Are you blindly paying your electrical bill without knowing where that money is going? Reduce your energy use with device level notifications, and set goals to track your progress and stay on budget.
Always learning
There are many devices Sense can't yet detect, but as the Sense community grows, the machine learning algorithms gather more data. And with more data, Sense will start to identify new devices, so your Sense will just keep getting smarter!
---
Tubular Skylights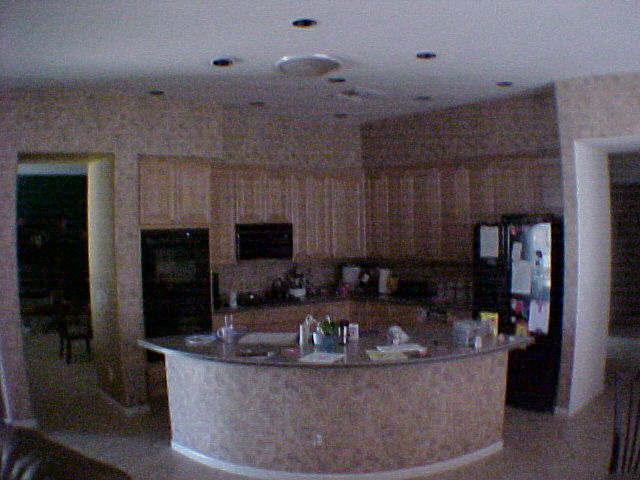 Kitchen before: Used to be lit with nine ceiling cans using 100watts each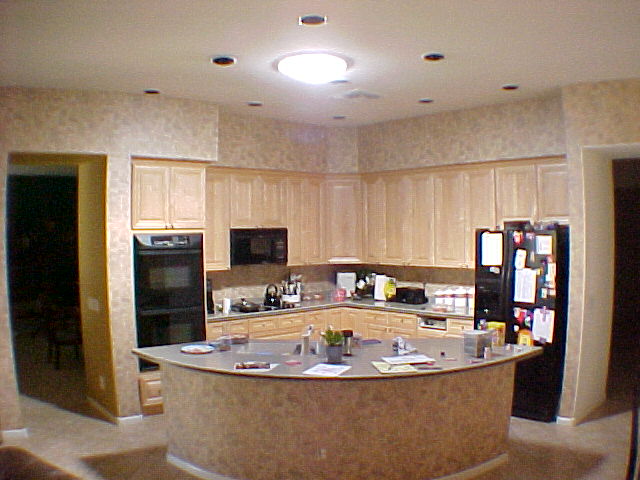 This is the result of installing an 18" tubular skylight.
Click here
for more information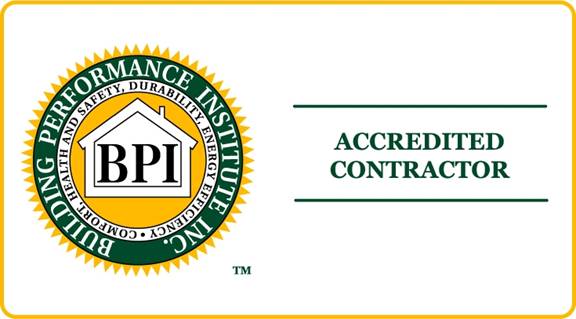 Questions? Email us at pleasesavenrg@gmail.com or call our office at 602-867-3176.

Web page design and maintained by B Rad Design Group.
Copyright 1997-2021. All images and text copyrighted by Horizon Energy Systems.
Stealing our images will have consequences and we intend to prosecute all violators