SEARCHING FOR A NEW HEAT PUMP?

APS and SRP have heat pump rebates, or ATTIC INSULATION, ENERGY CONSERVATION? Solar powered mini splits.
ARIZONA PUBLIC SERVICE AND SALT RIVER PROJECT HAVE INCENTIVE FOR ENERGY PRODUCTS

Do not install radiant barrier incorrectly! Home Depot sells , APS, Arizona Public Service and Salt River Project don't support it,SRP, attic insulation, radient barrier, radiant barrier for attic, inergy systems, inergysystems.com, inergy systems, SP 3000, load controller, Pensar load controller, APS load controller, demand controller, inergy systems SP 3000, Electro

sem, what is a load controller?, combined advantage rate, PV solar, solar systems, solar hot water,
ar PV on my roof, "how much is solar" or "solar Arizona, Tempe solar, Phoenix solar and don't forget PV Solar residential.
Free solar powered air conditioning is here! 4 panels, 1 ton, no battery
Insulation is 50 year old technology. This is what you need. insulation Phoenix, solar phoenix, solar Scottsdale,
Free solar air conditioning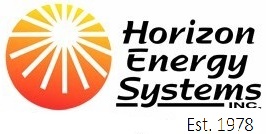 Contact us: 602-867-3176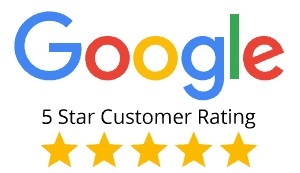 Read Reviews

SEARCHING FOR DUCTED MINI SPLITS, ATTIC INSULATION, ENERGY CONSERVATION?
ARIZONA PUBLIC SERVICE AND SALT RIVER PROJECT HAVE INCENTIVES FOR ENERGY PRODUCTS
CALL US FOR MORE INFORMATION
A compilation of videos we have compiled of our discoveries, sustainable building
procedures and our proprietary products being installed. This is great resource for
do it yourself home owners, architects, builders and those living (or planning on) in
off grid homes. Please allow a few moments for the thumbnails to load below.
Our outdated building codes need to address this stored heat problem when using
insulation in a hot sunny climate. Insulation is designed to keep heat in, not heat out.
Do you wear a sweater in August outside to keep cool?
For answers on how to lower your energy costs in Phoenix click here.
Once a house has been built, the only way to prevent this heat storage is to install our
Thermal Control Membrane product above the ceiling. In colder climates, where keeping
heat in is desired, our new perforated TCM should be installed on top of the existing insulation.
Effective and reliable attic venting can be accomplished by an efficient German attic fan.
This is one of our lastest products in our growing Thermal Control Membrane line of products.
Shown here is a flat black finished bottom surface specifiied by many commercial interior
designers and architects. Not only does it mee the requirments for appearences, there is no
commecial deck insulation that outperforms Thermal Control Membrane. Changes the direction
of infrared heat from the hot deck during the summer and works like a Thermos bottle keeping
heat in during the winter. (also available in white). Both colors are reinforced so after being
stapled up it won't degrade and fall off like many others.
This is a standard connection between an attic mounted air handler and the coil box.
Obviously not very efficient and brings in dust and pollutants in the attic right in the
supply air going into the house. Is your home always dusty? An hour after you dust?
Look here first.
This is very typical of what we find during our NRG Audits with regard to how heat pumps are
typically installed in hot climates. Not much attention is given to duct leaks which put the house
into either a positive or negative pressure.
We now recommend using Ductless Mini Splits rather than replacing an entire unit.


This homeowner had several complaints after moving into this used home: The APS
bills were too high, the house was hard to cool and when the next door neighbors were
having a barbque, it smelled like it was inside the house. A quick check on the roof
revealed some startling discoveries. All problems solved with a few screws and a
tube of 25 year silcone in the right places.
One of our latest innovative products is our new TCM Roof Underlayment system
Infrared imaging of TCM Diamondback Wall System
TCM Testimonial from a Phoenix homeowner
"Adding more attic insulation made our home harder to cool"
Click here for more information before adding more attic insulation
in a hot climate.
Another TCM testimonial
TCM Roof Underlayment System, stop heat before it gets to the roof!
How much can you save using our patented products, means and methods?
Here is the result of nine months of savings for a Phoenix homeowner.
TCM/6 48" wide installed in a bakery on Oahu
How TCM/6 is installed. This is the correct placement of a radiant barrier.
How long has radiant barrier been recognized as the best way to keep a
building efficient? Buckminster Fuller used foil in his 1947 "House of the Future"
Please bookmark this site and return often, we always have new ideas, concepts and products for increasing comfort, reducing energy use and improving the indoor air quality.
Click here To contact Horizon Energy Systems via email.
Click here to return to the home page

Web page design and maintained by B Rad Design Group
Copyright 1997-2022 all images and text copyrighted by Horizon Energy Systems.
All rights reserved and violators will be prosecuted.