Energy conservation, APS, SRP, Home Depot, tile roofs, saving energy, sustainable building products

About us | Videos | Email us | Online Energy Store

TCM Roof Underlayment

For the ultimate "Cool Roof" there is now available a new and innovative thermal protection membrane for tile or metal roofs called "Thermal Control Membrane for roof underlayment" (TCMRU). This product is comprised of several layers of patented membranes and reinforcement scrim which rejects over 95% of the radiant heat which previously heats up the roofing tiles, then the roof deck, then the attic. TCMRU not only increases comfort and significantly reduces energy costs, it virtually allows the bitumen based tile underlayment to last forever since most of the heat changes direction before it gets to the black paper.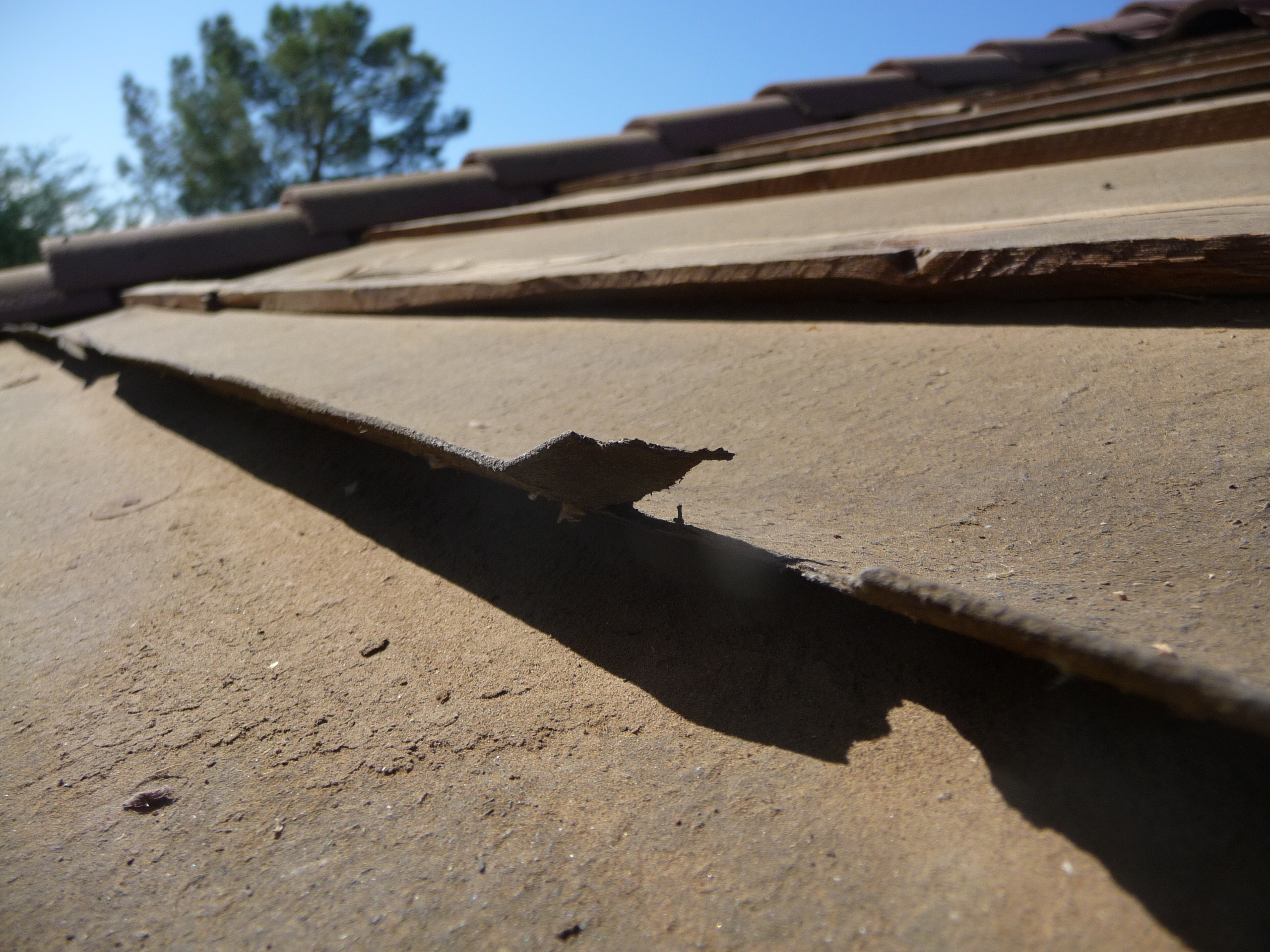 Close up shot of the dried and brittle underlayment paper. This can happen in as little as ten years.
If you live in a sunny climate and are considering replacing your roof this is your opportunity to put
in place a product that will pay for itself for the life of the roof.
Benefits:
Lower attic temps mean less heat to be removed

Less heat also equates to increased comfort

Twenty five year warranty against product failure

Installs directly over conventional bitumen based roofing paper

Attic is significantly cooler

Ducts deliver colder air

Easily integrates with existing tile roof underlayments or when using a metal roof.

Extends the life of the bitumen impregnated underlayment
Shown here TCM Roof Underlayment in a new build project.
Architect: Biltform Architecture
Builder: Krohn West
Location: Phoenix Arizona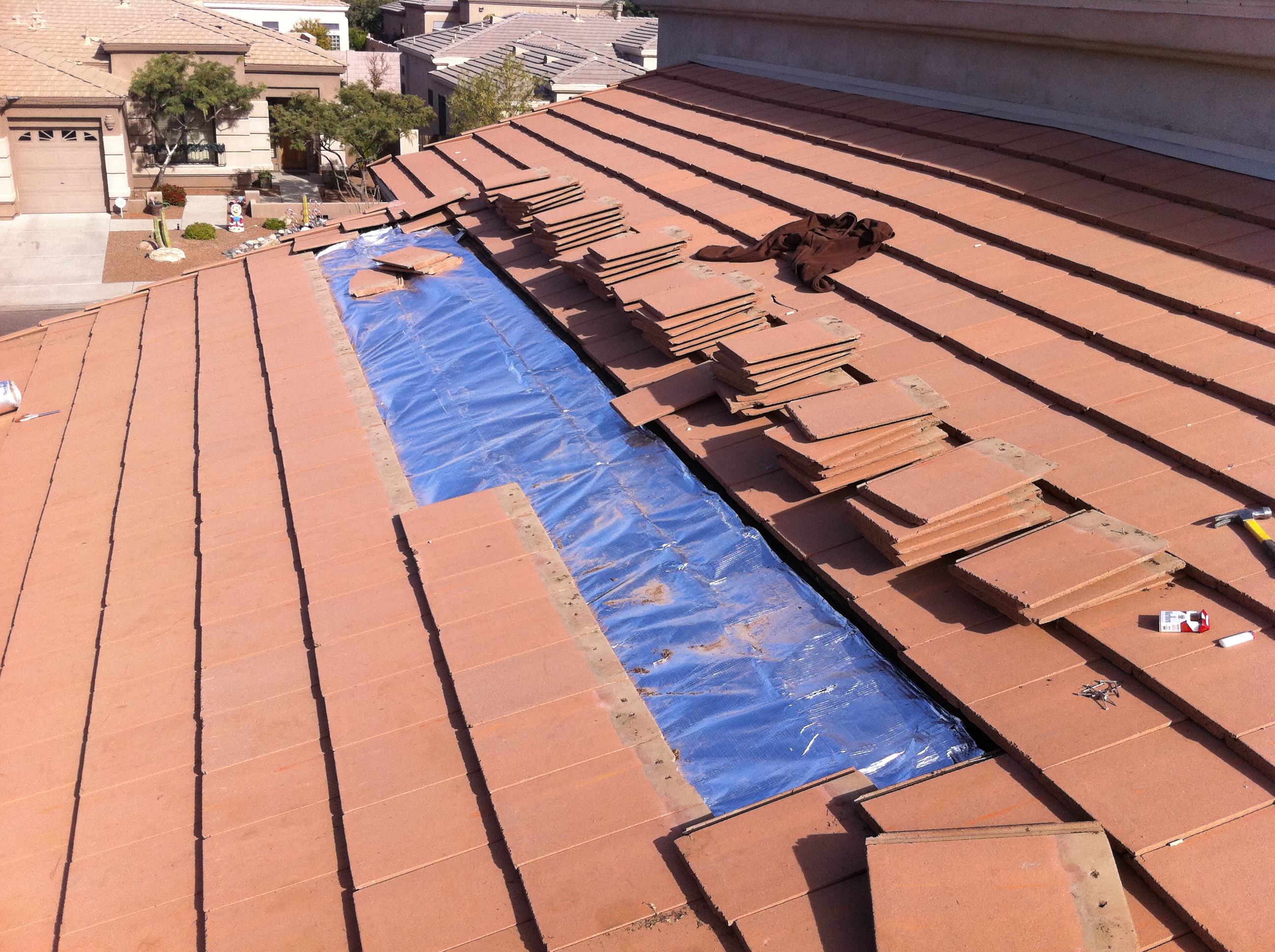 The living space under this West facing roof could not be cooled regardless
of the thermostat setting. Contractors were giving estimates of $7500 for
a larger a/c for comfort which this client was seriously considering in an
effort to gain comfort for his family. Pulling up the tile and installing our TCM
Roof Underlayment immediately eliminated the symtoms by addressing the
problem. It was also1/5 the cost of a new a/c unit and will now have lower bills
not higher.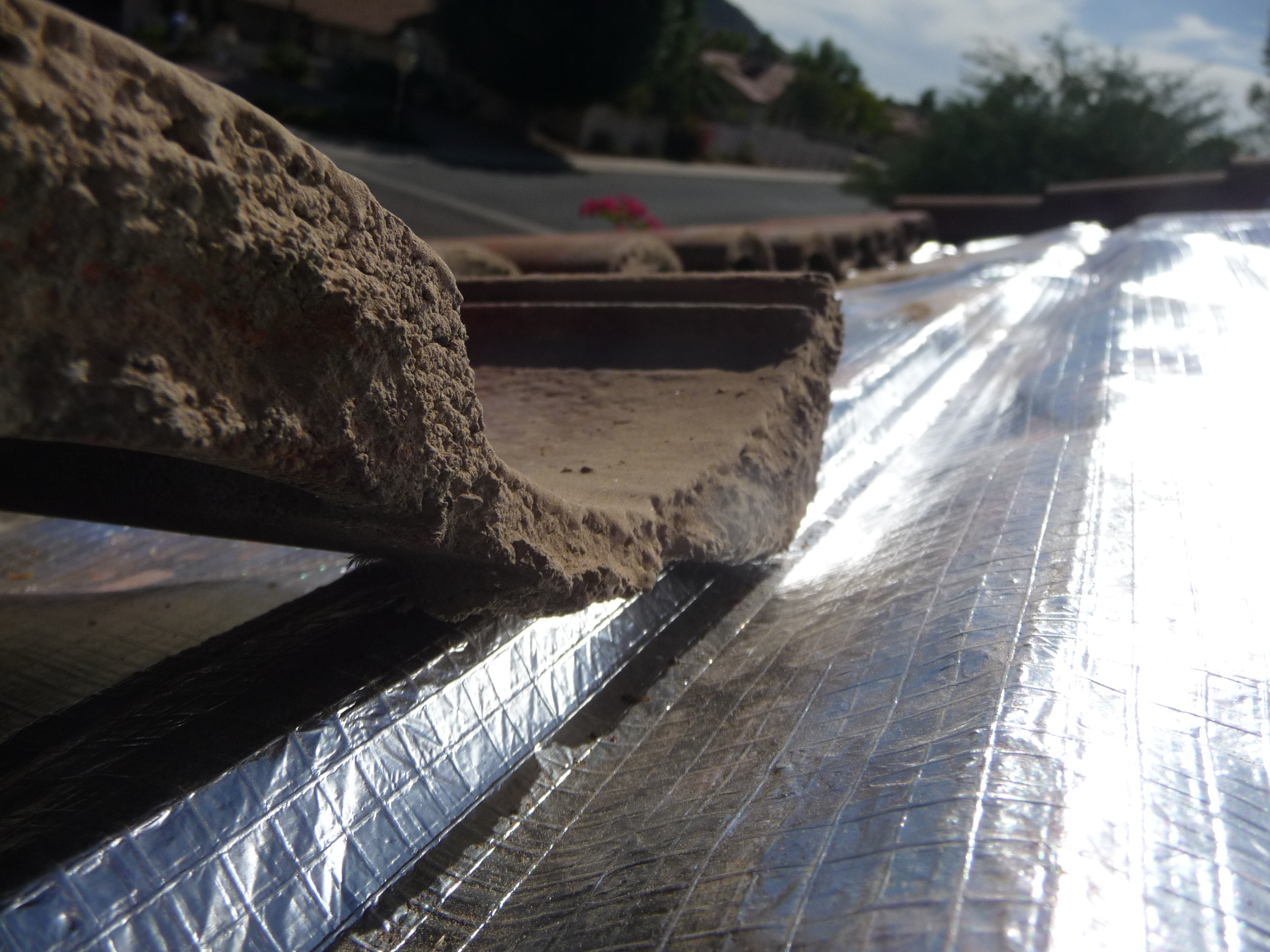 Roof tile being reinstalled over the TCM Roof Underlayment system. Notice the
tri-directional scrim fused into the top layer for strength. This means it can be
walked on during installation without being damaged and offers superior tear
strength.
Click here for a video showing TCM Roof Underlayment being installed on a
Phoenix apartment complex. Notice the Aura Vents on the roof.
Great for metal roofs!
Video of TCM Roof Underlayment being installed under a metal tile roof
Web page design and maintained by B Rad Design Group
Copyright 1997-2014 all images, text and HTML copyrighted by Horizon Energy Systems.
All rights reserved and violators will be prosecuted.